This comic sent in by The Pizza Kittens! has a knockout cover. It compels you to turn the page to read the better-than-awesome comics inside!
This comic was made by members of Neill Cameron's Comics Club, which runs every month at the Story Museum in Oxford.
This publication lived up to its claim, and was full of excellent and very funny comics.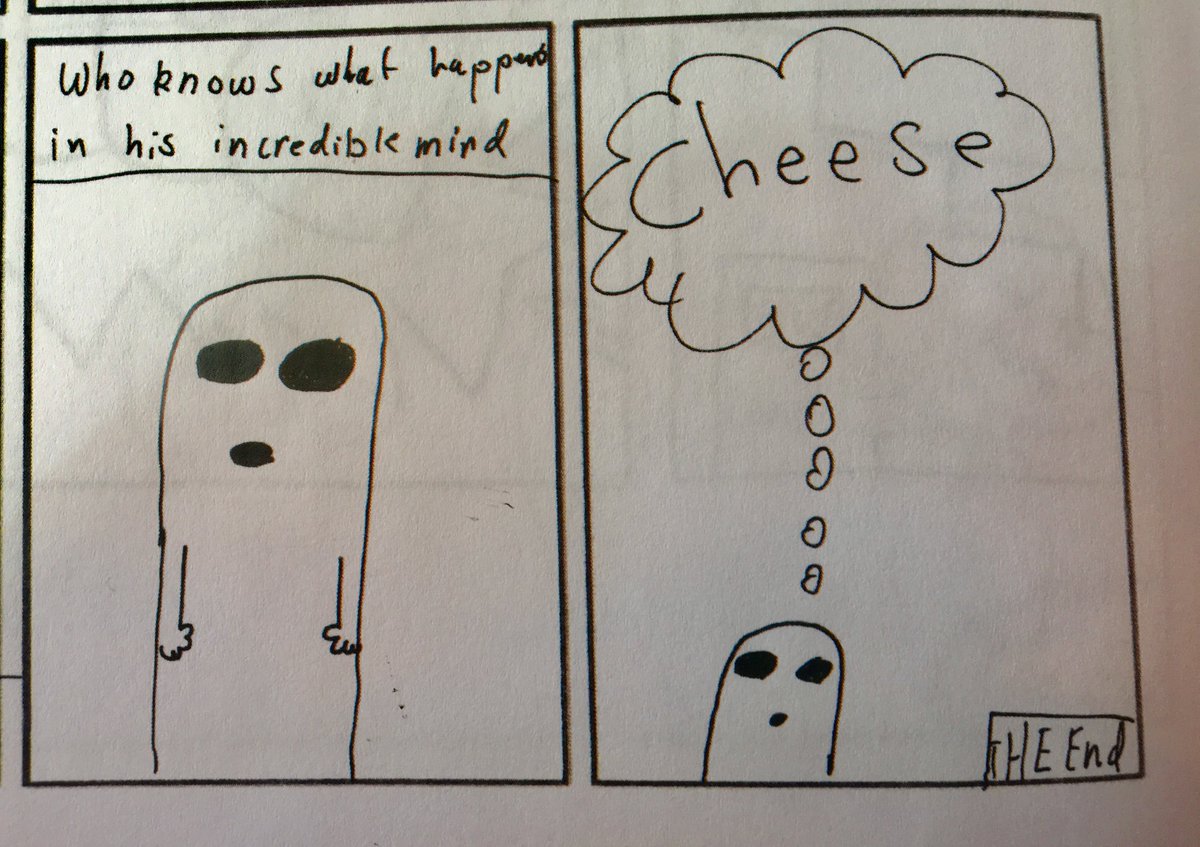 This extract from "Dave the Phantom Toilet" by Emile makes brilliant use of image, panel break, caption and thought bubble, allowing the reader to make the connection, rather than spelling out the joke.
We look forward to future comics from the Pizza Kittens!